How IoTec-AI can help?
Building an AI-powered device from scratch is a complex and time-consuming task. You need to build a full-featured dataset, create and train the machine learning model, optimize it for the smart device, develop an appropriate application, flash this application to the mobile or edge device and test everything. Here below a typical workflow.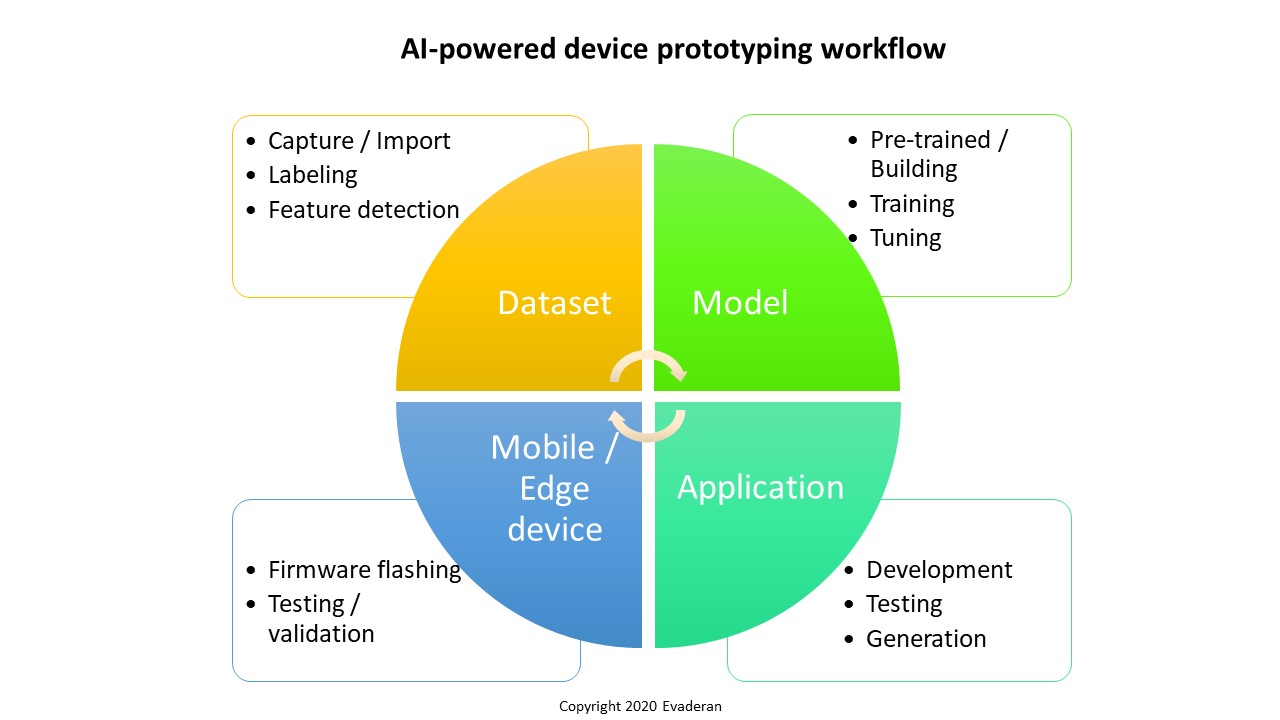 Furthermore, this is a long-running process involving multiple profiles: data scientists, embedded device software engineers but also product designers, testers, project managers, ...
IoTec-AI will help you in providing a collaborative online workbench for prototyping your smart edge device applications rapidly, supporting different dataset types (e.g. motion or environment data, audio, images, video), machine or deep learning algorithms , hardware development platforms, boards or NN accelerators (e.g. STMicroelectronics, Nvidia Jetson, Intel Movidius, Google Coral, Android/iOS, Raspberry pi or Arduino) in various business domains (e.g. Security, Health, Smart cities, Aerospace, IIoT, Automotive)